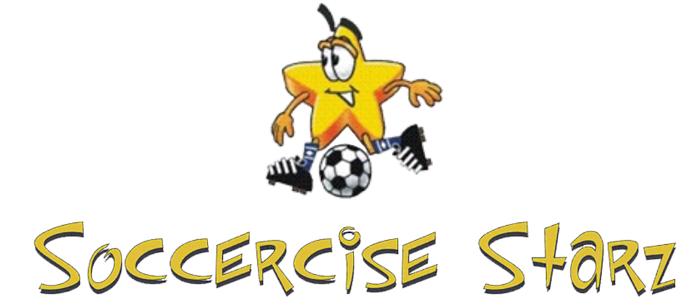 South Africa's best training platform for children aged 3-8 years old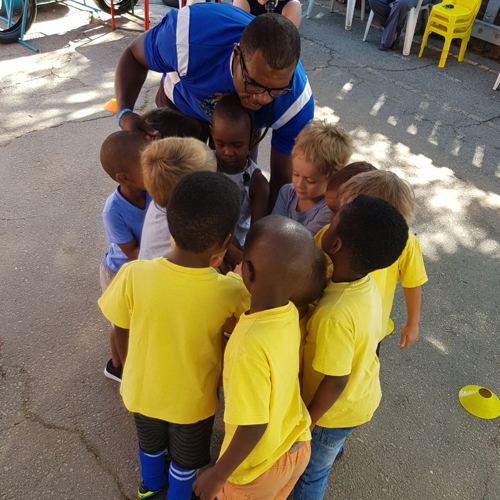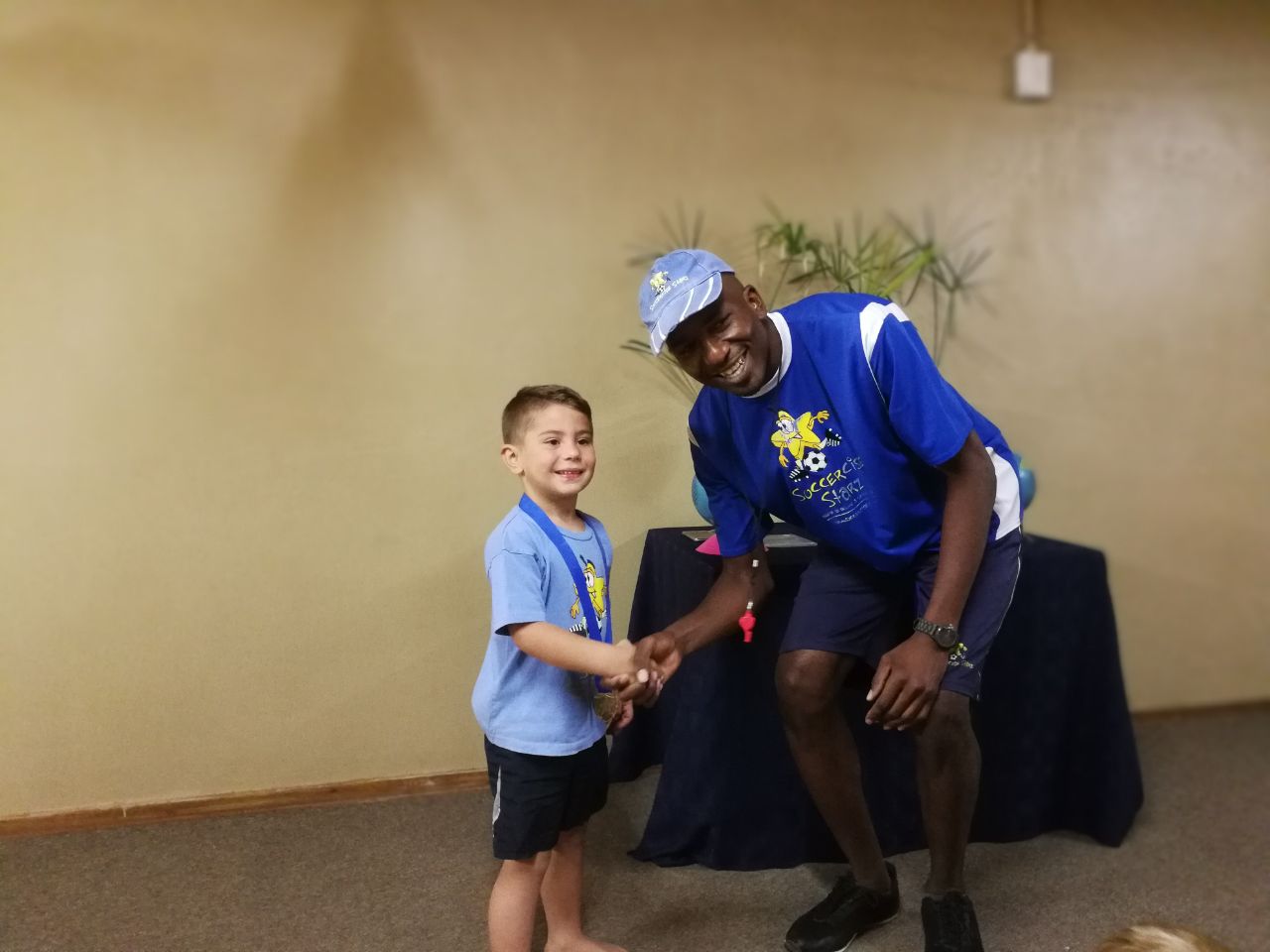 KIDS INTRODUCTION TO SOCCER STARZ
Soccer Starz provides an early training platform for children aged 3-8 years old, where they will learn various skills, not only in soccer, but other sports that involves playing with a ball.
Our trained coaches will provide the skills needed for youngsters to become more confident on the sports field.
Each weekly session will be 30 mins, ensuring we keep our Starz attention span active.
These sessions will be held at the child's school, and will be on the same day and time throughout the year. Lessons will not be refunded or made up if a child is absent or through bad weather.
Soccer boots are not necessary but players are asked to wear their Soccer Starz T-shirts.
How will this program benefit my child?
Children between the age of 3 – 8 years will be taught:
Life Skills & Basic Soccer Skills
Listening skills

Balance

Co-ordination

Gross motor skills

Muscle development

Confidence

Concentration

Teamwork and sportsmanship

Health and fitness

Good manners
Eye co-ordination

Kicking a soccer ball

Turning

Shooting

Headering

Throwing a ball

Balancing a ball on his/her foot

Movement – running forward / backwards, sideways and jumping
Here are our Covid-19 Protocols to protect our starz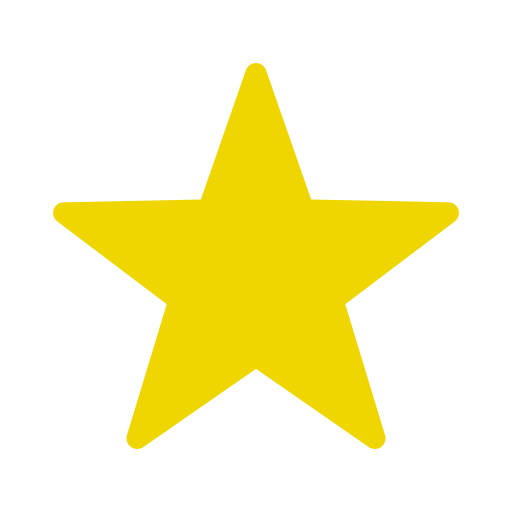 All coaches have been screened and all equipment sanitized before each class.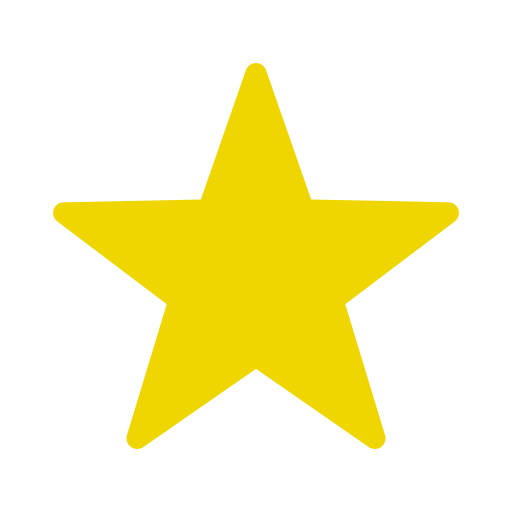 Maintaining Social Distance
Grid layouts to be 1.5 meters apart and smaller sized classes to ensure we can maintain our Starz safety.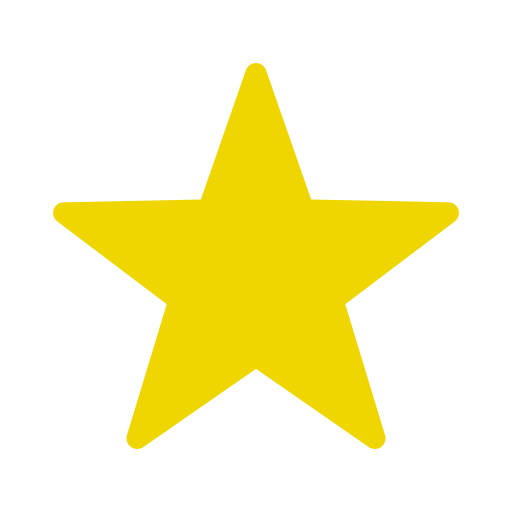 Masks, Temperatures, Sanitizers, and Registry for all tracking protocols.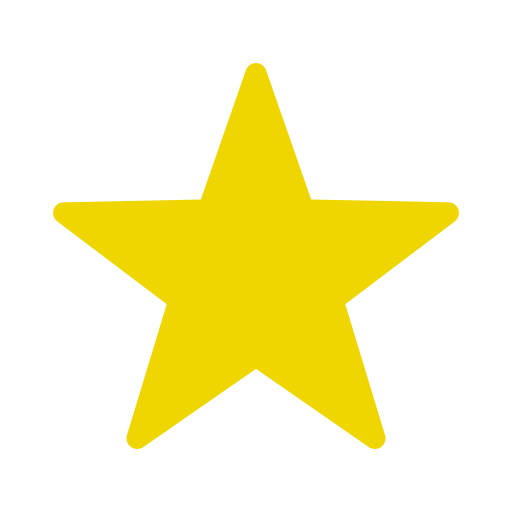 Contact your Franchise manager to ensure all your details are up to date with us, to stay informed.
Soccer Starz trademark will become a recognised symbol of excellence in its field. Soccer Starz sales staff and coaches, will not only be known as sales and coaching staff, but as staff who really care about the boys and girls in our coaching programs, leaving a lasting impression on their lives.
Soccer Starz will develop and constantly strive to maintain high levels of service and coaching programs to all our Soccer Starz schools and players by ensuring our coaches are constantly being trained with new techniques and sending our coaches on advanced gross motor skill programs giving us a competitive advantage.